New Home Construction in Melbourne and Brevard County Florida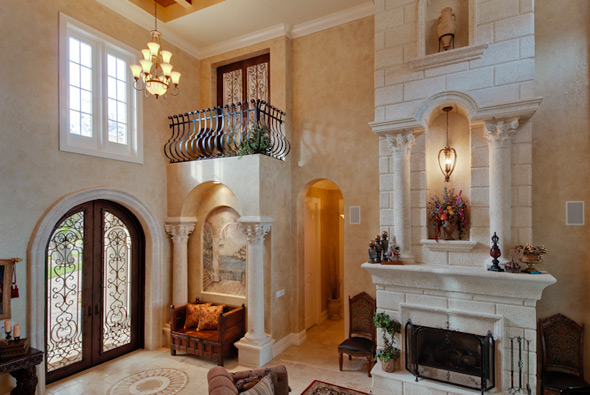 Building your dream home from scratch is a unique and exciting chance to finally have the building you've always wanted, perfectly designed to suit your exact needs and lifestyle or choices. You can have a home to be proud of, where you and your family can relax in style and luxury. However, the new home construction process is complicated and a large amount of money is at stake. You need to be sure that the builder you choose understands both home building and your requirements, and is skilled and experienced enough to deliver your new construction on time and on budget, making sure that it is just as you always dreamed. At Militano Construction, our sole focus is on making the new home construction experience as enjoyable and stress-free as possible. We are an award-winning construction company with over three decades of experience and our homes have been recognized as among the best in Melbourne and Brevard County Florida for their combination of unique design and timeless architecture.
Militano Construction specializes in designing new custom homes from 2,500 to over 15,000 square feet that perfectly reflect the personality and the lifestyle of our clients. Since we have such extensive experience, we have many repeat clients and have built homes at some of Florida's most prestigious addresses, including Windsor Polo Club in Vero Beach as well as Lansing Island, Viera and Merritt Island, FL. Just take a look at our testimonials to see some of the comments from our satisfied clients, many of whom have used us to construct their second or third home, or recommended us to their friends and colleagues. Our designs combine practicality with elegance and sophistication in a timeless architectural style that ensures that your new home will be a place to cherish for years to come.
Many people are confused at the beginning of the new home construction process, not knowing whether to approach an architect or a builder first. If you are looking to build a luxury custom home in Central Florida, Militano Construction should be the first place you call. Why call us instead of an architect? Unlike architects, we know exactly how much current building costs are, so we can ensure that your dream home is designed within your price range. There is nothing more heart-breaking than designing an amazing home with an architect, then bringing it to a builder and finding that construction will be way out of your price range. We have several architects that we work closely with, or you can use our experienced in-house home designer.
If you already have an architect, Militano Construction will be glad to work them on the design of your home because we have vast amount of experience in home design and style. Put simply, we know what works in new home design and how to combine style with practicality. If you already have the plans for your new dream home, we'll be more than happy to just take care of the construction part of the process.
To discuss your custom new home construction needs, don't hesitate to contact Militano Construction today on (321)779-9797 and a member of our experienced home construction staff will be delighted to talk to you.